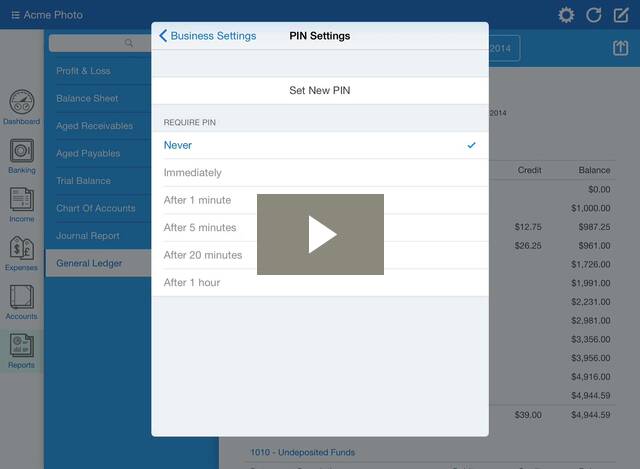 Learn how to use to set up your business using the Kashoo for iPad app.
This is the seventh of a 7 part series on using the Kashoo for iPad app.
So, how do you get started with Kashoo for iPad? The first step starts in the Business Selection screen.
Tap on Sign Up to get started.
You only need to enter a few details, such as your first name, last name, email address, and password.
Note: If you already have a Kashoo account, you would instead choose the option to Add New Business.
Once you have signed in, select Add New Business.
You then enter your company name, country, currency, and fiscal year.
Note: Please be aware that once a currency is selected, it cannot be changed.
You will then be brought into the business. To further edit your business settings, tap on the gear icon.
This is where you can add the basic details of your business:
Logo
Contact information: It's important to fill this out, since this is the information that will be shown on your customer's invoices.
Invoice templates
Require 4 digit pin or Touch ID to access the app
Sales tax
Note: If you need to change the fiscal year, you can only do this using the web app.
Sales Taxes
When you tap on Taxes, you'll then need to tap on Add Tax.
From there you can add in your sales tax information.